Thomas Cook Sport
Digital strategy.
Customer acquisition.
Conversion optimisation.
Search marketing.
Customer experience.

Understand customers, enhance the customer experience - sales will follow.
Since starting in 2003, Thomas Cook Sport has become the leading travel and event company for supporters of professional sports teams. For more than 10 years, WilsonCooke has been responsible for furthering Thomas Cook Sport's goal of creating a brand that promises to get supporters 'closer to the action'. Our relationship has been sustained by rising to the often demanding challenges, across all channels and disciplines, they set us.
In 2012, together we successfully planned, designed and delivered a full digital platform to facilitate ticket sales for the London 2012 Olympic Games.
After more than a decade, the challenges we tackle together are ongoing and ever-changing – as is the nature of an evolving digital landscape. Responsible for their digital marketing and delivery, our ongoing challenge was this:
Gain a greater understanding of their customers
Enhance the customer experience
Increase sales
Committed as ever, we consistently stepped up to the plate.
The task at hand.
Everyone wants us to boost sales. It's by far the most common request, but what is critical before that can ever happen is a complete deep dive into their business. Over our long-term relationship with Thomas Cook Sport, this deep dive was ongoing.
We had to get very close to the Thomas Cook Sport team to observe what they're doing. We wanted to know how they're interacting with their customers? Who their customers are? What's working? What's not? And why? We looked at their core business focus, their products, what their goals were and what they needed in order to achieve them.
To understand customers and what works, we track an abundance of data. We are continually segmenting, isolating, interrogating, observing trends, iterating tracking, benchmarking and experimenting to make sure that every day our approach is optimised for the best results to not only deliver against the challenge but ensure a maximum return on investment.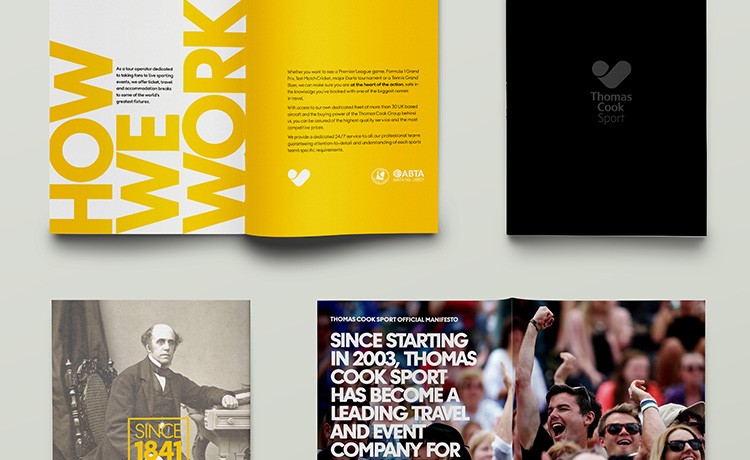 Delivering a digital transformation.
Armed with our research, we understood what was working and what was not. With a sharp axe, we chipped out anything that was not serving us and focused our energies on the tasks that would lead us to success.
The first step was implementing a smarter digital strategy considering the whole customer experience, customer reach, engagement and acquisition. The new strategic approach allowed us to reach a wider audience, including potential customers who were not yet aware of what Thomas Cook Sport had to offer, and we saw a significant increase in customer reach, brand awareness and sales.
Over time, working hand in hand with the Thomas Cook Sport team, we continued to optimise our strategy, never standing still and falsely hoping that one strategy would work forever. In approaching ongoing optimisation, we always considered who our target audience was and how we could discover new, creative ways to target them.
We also took steps to align Thomas Cook Sport's internal team to ensure that all marketing efforts were aligned and feeding back into one another for maximum results.
Within just one year of working with Wilson Cooke to manage their digital strategy, Thomas Cook Sport saw increased revenue of 40%. A short three years later and Thomas Cook Sport is boasting revenue increases of 87%!
Innovative, great service, excellent friendly team. It has been a pleasure working with them for over 15 years.