Keiser Corp
Brand design.
Brand strategy.
Brand support.

Aligning a global fitness brand.
For over 40 years, Keiser has been changing the way people exercise, while helping to improve their performance and quality of life through its revolutionary pneumatic training system and indoor cycles.
It was becoming apparent that this vision was not always being translated correctly at distributor level around the world (or not being done at all) and, as a result, not creating the impact or driving the global sales intended.
Our role.
To create a central brand/implementation style guide to support distributors in understanding what, why, when and how the brand is marketed, to help improve execution and grow sales.
Insight was showing that across the board, the inconsistencies in the way the brand was executed was mainly down to a lack of understanding, or a view that they were too difficult to do. All current communication was fragmented with no one reference point that meant things often got missed.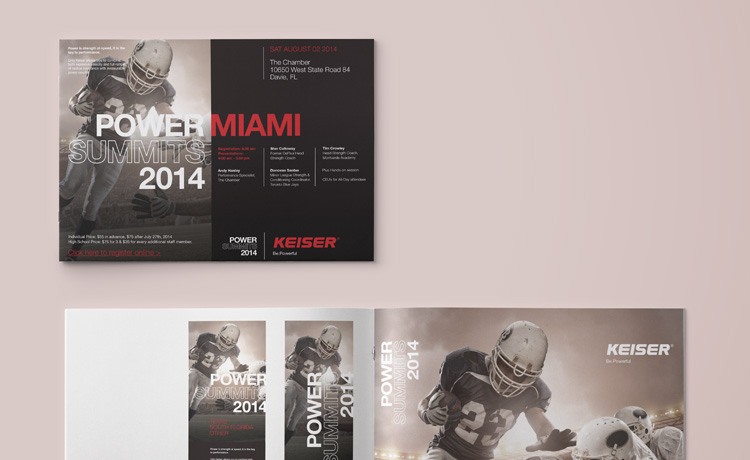 Once the foundations had been laid, our role was to give ongoing creative and marketing support to the global team across all channels.