A Shade Wilder
Brand design.
Digital design & build.
Digital marketing.

Be daring, be different, be a shade wilder.
A Shade Wilder is a daring, British home styling brand showcasing an exclusive interiors range, styled in the UK. Based in the north west, A Shade Wilder celebrates some of the best of British Design talent as well as a hand-picked selection of overseas artists, plus a great many of its products will be made or styled here in the UK.
Our brief was to define the brand and its communications language in order to meet all market objectives. Then deliver a fully responsive website that clearly defines the company's offer in a competitive market.
Our response.
We positioned A Shade Wilder as "Be daring be different, be A Shade Wilder" and with this brand mantra in mind, we set out to create a website that allowed the content to shine. The brand identity wanted to be timeless, concise and clear, yet sophisticated and iconic.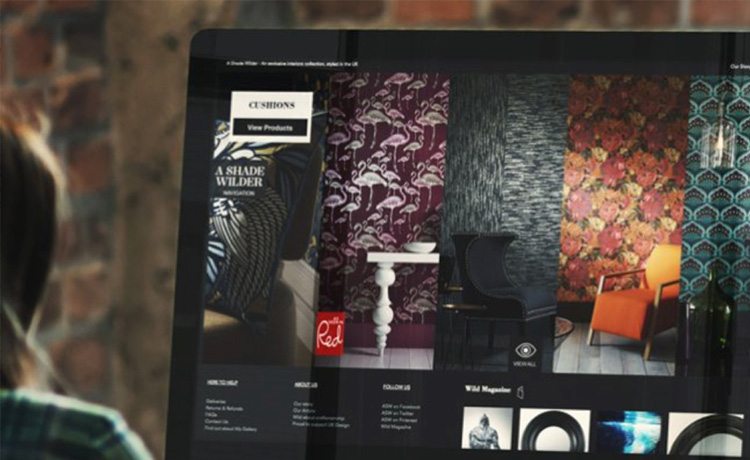 We collaborated with A Shade Wilder to develop a comprehensive visual and digital identity for their new aspirational but affordable brand, providing brand messaging and a digital platform for their exciting new products. Our team immersed themselves in the world of A Shade Wilder, conducting workshops with the brand stakeholders to work through our proven methodology.