Sharmans
Brand strategy.
Digital design.
Brand design.

Evolving the brand and proposition to take the company to the next level.
For over 30 years, Sharmans has built its reputation on providing engineered high performance systems for commercial and industrial gutters.
Our role was to define and align the Sharmans brand to match the needs of a challenging and evolving market place, to ultimately position the company and its product in the strongest possible position to allow the business to continue to grow and prosper.
Our response.
During our discovery stage it was critical to understand how the business perceived itself internally and externally.
We conducted a series of interviews to gain insight, revealing all the positive attributes whilst exposing the key challenges. It was important to refocus the business proposition statements and align Sharmans identity closely to their vision and aspirations going forward.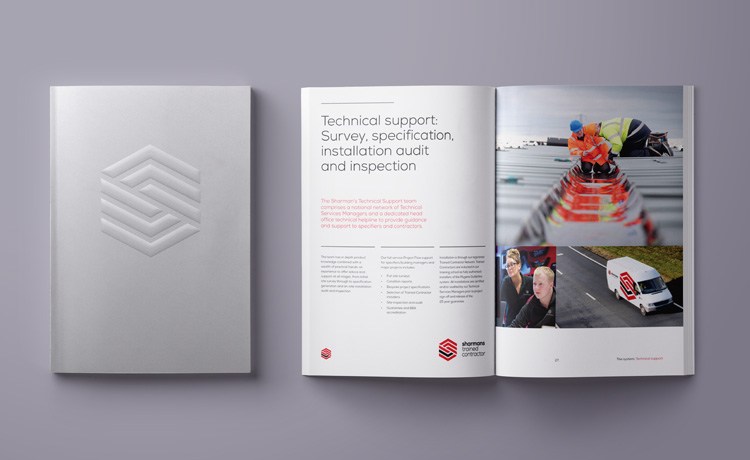 Sharmans legacy as a family owned business was a central focus, the tone of voice needed to represent this personal and rich culture. The renewed identity reflected a new and confident Sharmans that was responsive and poised for the future. The brand language was confident and bold breaking away from the industry stereo types allowing Sharmans to create a clear point of difference in the market place.
Wilson Cooke have played a leading strategic role in developing a new brand positioning and an integrated marketing platform delivering sustainable double digit growth over the last three years in line with our vision for the business. As a key business partner they've added significant insight and support in maximising sales through existing channels and in developing new channels to underpin that growth.