Dudson
Brand design.
Brand strategy.

Since 1800.
Founded in 1800, Dudson is a family business in Stoke-on-Trent, England. With nine generations of family experience in producing quality tableware that is loved by hospitality professionals all over the world.
Our brief was to challenge how they represented themselves in the form of their main sales catalogue.
Our response.
After gaining an understanding of our audience (chefs) we were quickly able to identify an approach. Chefs wanted inspiring as well as being given a choice of tools to do their work. We restructured and directed new photography for the main product guide. We then introduced a new global quarterly magazine named '18', editorial in style and packed with stories and inspiration.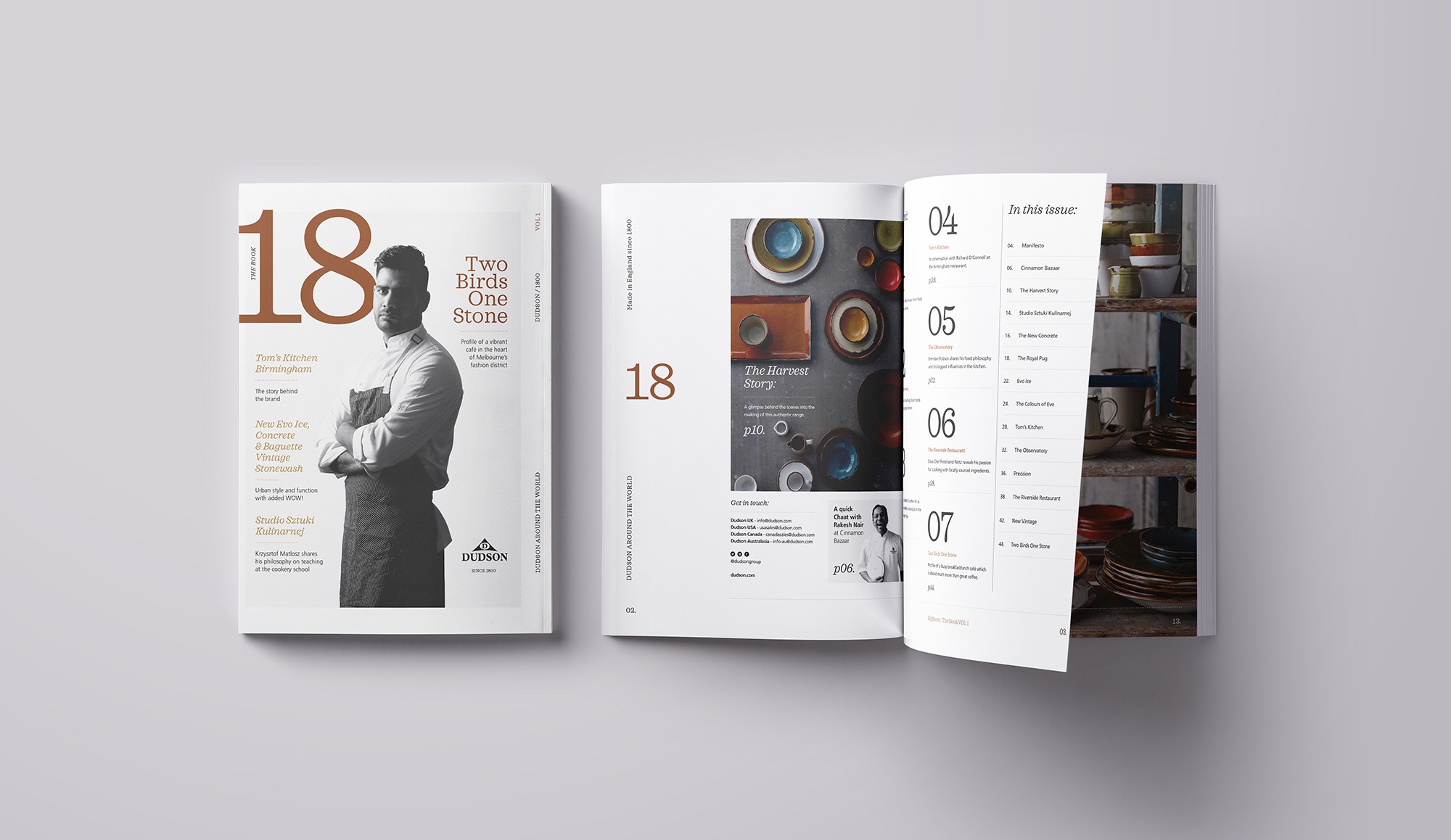 We moved the new photography away from showing food on the product, allowing the user to fully understand and focus on the tableware.
Outcome.
As an industry first, chefs around the world are clambering to feature in the '18' magazine.
With the new marketing literature Dudson were able to demonstrate their global understanding of the industry and their passion for creating tableware that helps chefs to delight their diners, every day.
"Wilson Cooke are an excellent marketing agency. Notably they take time to fully understand your business and the project requirements which means that from concept through to delivery the experience is positive and enjoyable with great results! They're not just about what is best for them, they are truly interested in building working relationships and marketing strategies that help your business."
Credits.
Photography:

Loop & Jonathan Keenan

Print:

Wood Mitchell