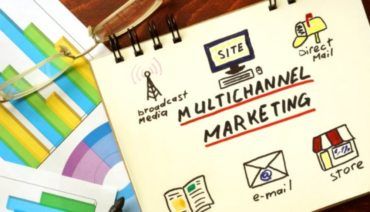 There's nothing mysterious about multi-channel marketing. It's simply about reaching the right people with the right offer through the right channel at the right time. This means contacting customers using a combination of indirect and direct communication channels such as websites, direct mail, email, mobile devices, social media search engine optimisation (SEO) and SMS. And making sure that they can respond – preferably by buying your product or service.
There's nothing new about multi-channel marketing either. Marketing campaigns have long used a combination of media to reach the widest possible audience. But what has changed is the way that our customers choose to interact with us. Today there are more ways to reach customers than we could have ever before imagined. And today's customers have much more choice and much more control over the buying process than ever before.
It goes without saying that your marketing needs to be directed to where your customers are and, as the number of channels rises the need to adopt a multi-channel strategy becomes more and more important. It has also been shown that multi-channel customers spend three to four times more than single-channel customers.
So what elements should your multi-channel marketing campaign contain?
A targeted message. Thanks to the plethora of channels and choices facing customers, delivering the right message to the right audience isn't enough. Not only must your customers receive your message, but they also must be attentive, engaged and willing to act – regardless of the channel.
Highly choreographed campaigns. Expecting customers to change channel or device preferences is unrealistic. As a result, marketers must constantly develop and coordinate highly orchestrated touch points and micro-campaigns that span multiple channels fluidly, in a way that the customer finds meaningful and trustworthy.
Marketing response attribution. It is increasingly difficult to know which channels, campaigns or sequence of touch points contributed to qualified conversions and sales. Knowing what triggered each response would enable marketers to assess whether or not their marketing efforts were getting the best results.
Three steps to getting it right
So what does it take to do multichannel marketing right?
Here are three keys to success:
Create and maintain a single view of the customer across all channels.
Establish a multichannel marketing platform.
Create consistent customer experiences across all channels.
Having a single view of the customer is critical. That's because today's customers often interact with your brand in a variety of ways that involve more than one touch point. It is vital that you understand how your customers behave across all channels, at each and every touch point, and that you also understand each customer's value to you.
To get that single customer view, it may help to establish a centralised marketing data area that consolidates all customer data in one place regardless of source. When creating and maintaining a single view of the customer, keep these points in mind:
Having a lot of customer data is not the same as having a single view of the customer. It's not just the data itself that is important; it's what you do with it. Your customer view must evolve. Customers change. Businesses change. Your customer view must change along with them. That means bringing in new data, refreshing old data, building new models, updating old ones, etc. Establish a multichannel marketing platform
Campaign management, including capabilities for segmentation, workflow creation and campaign execution. Advanced analytics, including predictive analytics and campaign optimisation. Advanced execution, including capabilities for content management, event triggering, real-time decision making and next-best-offer management for both inbound and outbound marketing programs. Response attribution, including the ability to perform marketing mix optimisation, scenario planning and marketing attribution analysis.
Digital marketing, including capabilities that expand marketing beyond traditional channels to newer channels, including the Web, email, mobile, video, etc.
By establishing a multichannel marketing platform, you will be able to integrate traditional and emerging channels. You will also greatly simplify the creation and execution of cross-channel campaigns by enabling marketers to create, in essence, a single campaign that can be replicated across various channels. And all this puts the holy grail of marketing within your grasp – reaching the right person with the right offer through the right channel at the right time, while reducing costs and improving the effectiveness and performance of your marketing efforts.
Create consistent customer experiences across all channels. Customer experience is one of the most powerful competitive differentiators. And while the quality of the customer experience is important, consistency is equally important. That's because your customers experience your brand as a whole, whether their interactions with you are online, in a store, over the phone, or some combination of these. What value is there in a positive online experience if a customer's in-store experience is negative? If you treat each channel as a distinct entity, you run the risk of turning customers against you if you fail to deliver consistency.
Having a clearly defined buyer persona (or multiple ones) that entails specifics about their ideal buyer is a necessity. This information helps marketers decide on which channels they should focus their efforts.
Marketers also need to be useful and helpful, sharing relevant, customer-first content instead of pushing me-first marketing messages. This useful philosophy — in other words, the inbound approach — must be apparent in every tactic deployed.
All channels marketers decide to use must also work together. It's not enough to just set up and use Twitter, Facebook, email, a website, a blog, et al, if they don't work in harmony to attract and convert business. The same customer moves across all of these places quickly, so your strategy and your analytics need to adapt similarly.
Given customers use multiple platforms (from social, to email, to blogs) and devices (from desktops, to tablets, to smartphones) to get their content, marketers implementing multi-channel efforts will need a responsive website so that their audience will have easy, uniform access to all marketers have to offer them.
With multiple channels in play, marketers will need to carefully measure the results of their multi-channel approach. Analytics will inform them as to which channels were effective, which channels influenced other channels, and which channels they can eliminate from their efforts.
In the end, your goal in this customer-first world is to step beyond just being present on multiple channels and start connecting them all together into one, thriving, multi-channel approach to inbound marketing.