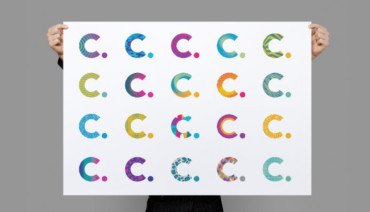 We've recently completed a new brand identity system and digital solution for Claremont, one of the UK's leading office design and fit out organisations.
We shape spaces.
We first helped the organisation refine its brand strategy with a statement to reflect not only the shaping of the physical environment, but also the impact this has on the shape of an organisation and the people within it.
The new identity visualises this promise with a stylised 'C'. Made of simple geometry, the mark can project a wide range of expressions, from serious to lively and can appear in linear form or contain one of a series of brand colour patterns. Flexibility and individuality are at the heart of the new brand identity.
"WilsonCooke really stood out for us, it was their approach and B2B experience in both the brand and digital areas that sealed the appointment. Our own business is going from strength to strength and the work we are doing with WilsonCooke is to renew impact and reflect growth," said Ann Clarke, Claremont's joint managing director.