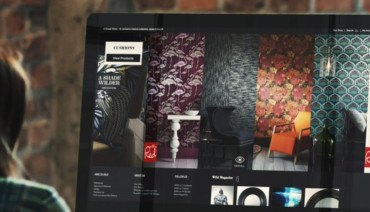 We have designed and developed a new responsive web presence for Arthouse, one of the country's leading suppliers of interior decor solutions.
also similar…
A Shade Wilder
A Shade Wilder is a daring, British home styling brand showcasing an exclusive interiors range, styled in the UK – from designer wallpaper, murals and wall art to sculpture, glass, mirrors and cushions.
Be daring be different, be A Shade Wilder
We collaborated with A Shade Wilder to develop a comprehensive visual and digital identity for their new aspirational but affordable brand, providing brand messaging and a digital platform for their exciting new products. Our team immersed themselves in the world of A Shade Wilder, conducting workshops with the brand stakeholders to work through our brand process.
We positioned A Shade Wilder as "Be daring be different, be A Shade Wilder". With this brand mantra in mind we set out to create a responsive website that allowed the content to shine. The brand identity wanted to be timeless, concise and clear, yet sophisticated and iconic.