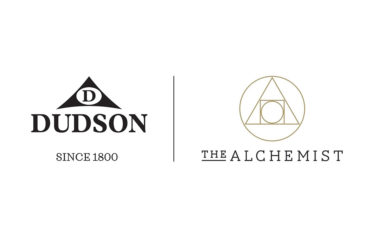 Last week the team at WilsonCooke had the great pleasure of working with their client Dudson to develop and film a campaign that seeks to strengthen the relationship between supplier and customer — through the shared passion of developing people, exquisite food and effortless presentation.
Family owned and operated since 1800, Dudson are passionate about their products and take great pride in creating and manufacturing strong performance tableware that is cherished by the hospitality industry and chefs all over the world. After 200 years, Dudson has mastered the first-class craftsmanship that makes their products stick in the minds of their customers. All WilsonCooke had to do was bring in some creative power to strengthen the bonds between Dudson and the distinguished restaurant customer, The Alchemist, with an unforgettable experience.
The Alchemist ethos is all about serving clientele the best of British from field to table which means locally sourced produce from suppliers in the kitchen and extends all the way through to their tableware, supplied by Dudson.
As part of their apprenticeship programme, The Alchemist instill these values in their apprentices.
It was here that WilsonCooke saw the opportunity to strengthen the bond between supplier and customer, while educating a new generation of chefs on the entire supply chain, from field to table.
Introducing Raw Talent
Open to exploring an immersive approach with their apprentices, WilsonCooke worked with Dudson and The Alchemist to bring together 4 apprentices, 5 mentors, The Alchemist's Executive Chef, and their Brand Marketing Manager to create "Raw Talent".
Raw Talent will give consumers and brands an exciting opportunity to learn more about The Alchemist apprentices and the work that Dudson does to create superior quality products.
The campaign will bring The Alchemist's apprentice chefs closer to the tableware that inspires them, through a day learning the process Dudson's factory. After learning about their supplier, the apprentices were tasked with selecting a piece of tableware from the Dudson range which they then used to create a dish inspired by the plate they had selected. Judged on both taste and presentation, the winning dish will secure a place on The Alchemist menu.
This experience, for both Dudson, The Alchemist highlights the power of relationships; the strength in who you know, who you trust and who you are inspired by. A relationship that runs deeper than supplier and client, and instead becomes about true value in both the product and your collaborative power.
Alison Ratcliffe, Marketing Manager for Dudson commented: 'Working on the Raw Talent campaign with The Alchemist and WilsonCooke has not only been fun for all involved but has been a step change for Dudson in how we approach and deliver campaigns. As a team, we were really excited when WilsonCooke delivered the Raw Talent proposal and we couldn't wait to get started. They had got our requirements spot on and truly understood what we needed to achieve. The simple yet effective messaging has struck a chord with our chef following, positioning Dudson and increasing our awareness right where it needs to be.'