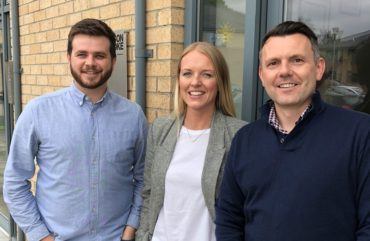 Following the expansion of its portfolio, integrated marketing agency WilsonCooke has created three new positions to help coordinate key service deliveries across the business.
Group Account Director, Kathryn Brown, formerly of BJL and McCann Manchester has been brought on board to help develop existing client relationships.
Lee Lambourne, previously of Western Union International Bank, will lead on new business opportunities as Business Development Director.
Digital Outreach Executive, Cain Wilkes, has joined WilsonCooke to help deliver a brand new social media and outreach offering for both existing and new clients.
Commenting on the new additions, WilsonCooke Managing Director Mark Law commented: "This is a really exciting time for WilsonCooke as we look to complement our already amazing team with a number of key hires.
Kathryn, Lee and Cain bring a raft of experience in their respective fields and will be key drivers to the next phase of our growth as a results-driven integrated agency and will help deliver huge value to our amazing clients."