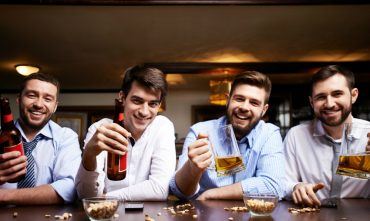 Interesting news today that JD Wetherspoon is quitting Twitter, Facebook and Instagram with immediate effect.
Spoons chairman Tim Martin said the decision had been influenced by concerns regarding 'misuse of personal data and the addictive nature of social media'.
There was also dismay expressed at the trolling of politicians.
As well as compelling employee engagement stats detailing that 90-odd percent of pub managers believed that social media didn't help their business.
With many individual pubs running their own accounts (often with very little success), the ROI clearly wasn't there.
A good day to quit social?
So quitting social makes sense in terms of the positives – but what about what Wetherspoons loses?
A loyal following (over 100K on FB and 44K on Twitter)?
Engaged audiences?
Promotional opportunities?
Customer interaction?
Spoiler alert: Wetherspoons isn't giving up any of those.
A clue is buried away at the end of the official statement after lines on how we spend too much time on social media and how it doesn't benefit their business.
'We will also be maintaining our website and the Wetherspoon app and encourage customers to get in touch with us via our website or by speaking with the manager at their local pub.'
The famous Wetherspoons app.
Over 1million downloads on Android alone and six figures worth of positive reviews on the App Store.
Free-to-download, featured everywhere from The Times to LadBible and trialled in over 1000 outlets for months.
This real-time, big data has allowed Wetherspoons to tailor their customer service offerings much more accurately than running hundreds of failing Twitter feeds.
And if the audience seems a little smaller in terms of numbers, it's certainly more engaged in terms of buy-in.
If someone takes the time to download and use the app, they're probably repeat/regular customers.
And Wetherspoons has probably muted a lot of negativity by shutting down social.
Think about it – were people more likely to tweet about flat beer or cold chips, than to Instagram their pint and a curry on Thursday night?
And the best way to promote the app and get more people to download?
Tried and tested FOMO.
Fear Of Missing Out – while you're queueing and struggling to be seen at the bar, the table next to you has each round brought to them on a tray? And food as well? How did they manage that?
Envy was a powerful motivator for millennia before social media was invented.
Reach the right people, not the most.
App downloads, email segmentation, Facebook groups, followed hashtags – however you choose to reach them online, an interested audience is more important than a big one.
Wetherspoons knows that as well as any Minecraft playing YouTuber.
For decades their pubs haven't tried to be everything to everyone – they know their intended customers best.
Today's news shows they know best how to reach them digitally too.