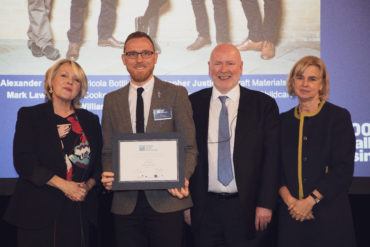 We are excited to announce that our Managing Director, Mark Law, has become a graduate of the Goldman Sachs 10,000 Small Businesses programme. Mark is now a member of a local and national network of entrepreneurs focused on growing their businesses, becoming a Goldman Sachs 10,000 Small Businesses Alumni.
Funded by the Goldman Sachs Foundation, this innovative programme ran from September to December 2018, providing over 100 hours of high-quality business education. The programme was specifically tailored to high-growth small businesses.
Speaking about his experience Mark said, "I have always been excited about the potential for WilsonCooke and am undoubtedly more confident since graduating from the programme.
I can't thank the whole Goldman Sachs team and the amazing cohort enough for a fantastic 3 months that has provided our company with a platform to really accelerate our growth over the next few years.
This starts with an exciting move to Manchester at the start of 2019 and a revolutionary new working practice that I hope will disrupt and provide an amazing environment for our current and future team to do the best work of our lives.
Our entire team has been enhanced by this programme because I have shared my experience and increased business knowledge with everybody".