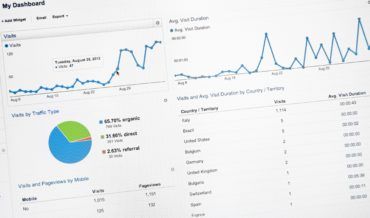 It's just over a month since the new Google search algorithm update was rolled out, and here is what we know about the update and some points you might want to consider taking if you were impacted.
Google is calling this new update "a broad, global, core update" but based on much of the analysis, there seems to be a focus on health, medical and money sites. Many sites besides those were also impacted by the update.
Google is telling us that there is nothing you can do to fix your site, so you should just focus on making a great experience, offer better content and a more useful website.
What we know from Google
Google has said that this update was a, "broad core algorithm update" and that it does these updates "several times per year."
Google references previous core updates in its latest advice tips, explaining that there's no fix for pages that may perform less well, other than to remain focused on building great content.
Over time, it may be that your content may rise relative to other pages. Google have also said, "as with any update, some sites may note drops or gains. There's nothing wrong with pages that may now perform less well. Instead, it's that changes to our systems Google Search Liaison."
Google Search Liaison Danny Sullivan also confirmed that this is a "global" rollout and impacts all Google search results, no matter what language or region.
Who was impacted by this update
As already explained, Google said this is a "global" update, which implies every niche and every type of site could have been impacted.
But after some digging around, there seems to have been a big focus on medical and health niches, as well as money lifestyle types of sites.
There's also been some impact noticed in the entertainment and gaming niches.
What can you do moving forward?
This is the biggest question for those who were negatively impacted by the latest update.
Google have said there's nothing to be done and there is no fix – which isn't too helpful.
They have however suggested working on improving your website, with better content and a better overall user experience, with the hope that the next update may lead to your site ranking better than ever before.