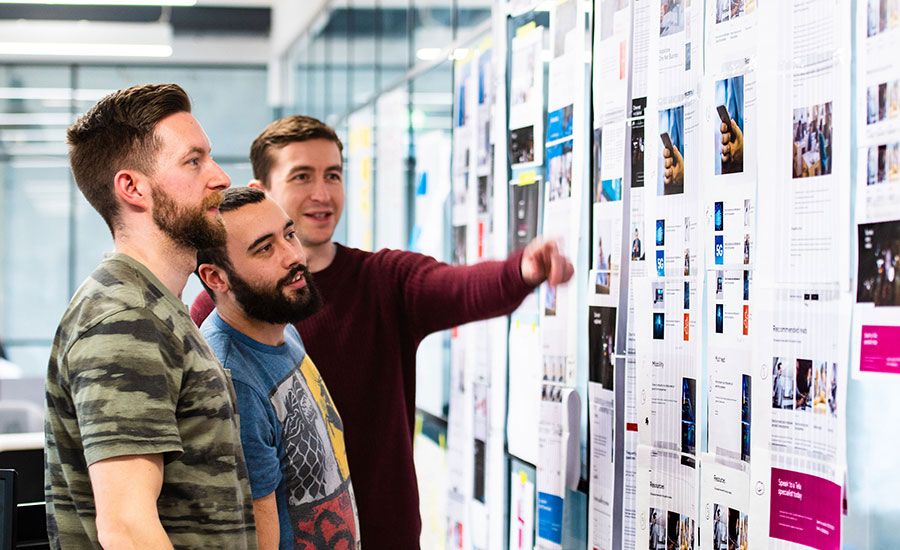 Role Overview
Are you looking to start a career in digital marketing and earn a salary whilst also being able to achieve a degree?
We are working with Manchester Metropolitan University to recruit a Digital Marketing Apprentice to come and join us. You will be able to gain a BSc (Hons) in Digital Marketing whilst also working in full-time employment and gaining a wealth of agency experience.
It's a great time to join WilsonCooke – we're well established and have been in business for over 25 years yet we have just moved to a fantastic new office in Manchester city centre, opposite the MMU John Dalton buildings, and we have huge growth ambitions. To support this we are looking to expand our Client Services team by hiring a Digital Marketing Apprentice to work across our B2B and B2C clients. This is a very exciting opportunity and you will have the chance to work across all our agency teams and disciplines, to learn about all areas of the marketing mix and become a true digital marketing professional.
The ideal candidate will have achieved or exceeded MMU's minimum qualification criteria – 104 UCAS Points or BBC grades at A Level – and have a genuine, proven passion for digital marketing. More details on the qualification criteria here.
Some (but not all!) of the skills and knowledge you will acquire:
How to work and apply yourself in a professional environment, on the phone, face to face and in agency and client meetings
How to manage and execute general day to day admin duties
How to apply the basic marketing principles and theory that you will learn in the classroom to the real world
The role of online audiences and how to communicate with them
The importance of content and content marketing in digital
How to plan, manage, implement, analyse results and report on a digital marketing project
Channel use and planning
E-commerce
Budget management and how to demonstrate ROI
How to engage an audience using email and social media
All about Paid and Organic website visibility and digital marketing
We're looking for someone who:
Is genuinely interested in websites, digital marketing and the world of online (not just in using Instagram!)
Wants to carve out a career in a digital marketing agency
Is proactive in all aspects of work – a genuine self-starter
Is flexible, open and enthusiastic – a true team player
Has self confidence and good interpersonal skills with the ability to establish positive working relationships with colleagues and our clients
Is a strong communicator and listener
Is willing to try new ideas, be brave and learn from their successes and failures
Is happy to muck in and get stuck in, no matter how big or small the task
Is thorough with a keen eye for detail, always striving to improve and able to maintain high quality standards
Benefits:
Competitive salary
Company performance related bonus scheme
Flexible working policy and environment
PerkBox membership
Holiday entitlement plus a half day for your birthday
To apply please send your CV and a cover letter to idliketowork@wilsoncooke.agency