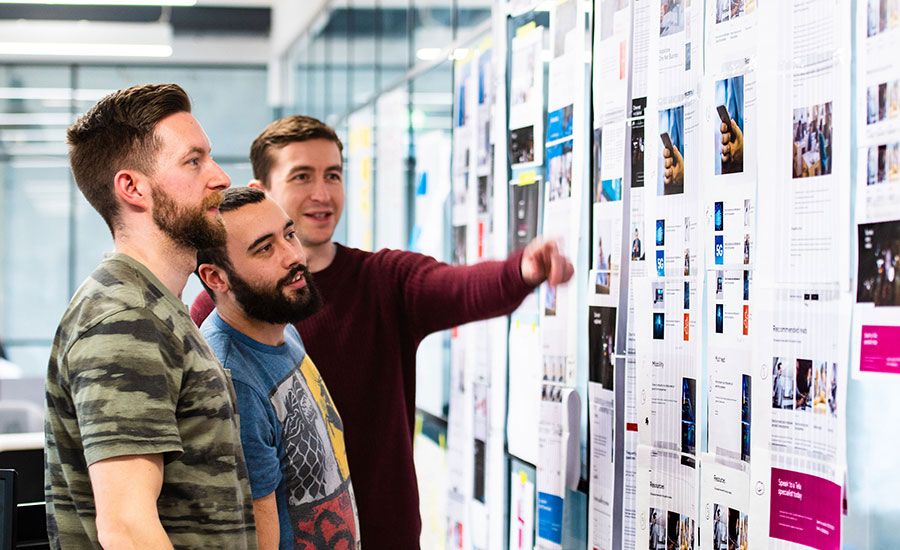 Role Overview
Are you looking to start a career as a User Experience Professional and earn a salary whilst also being able to achieve a degree?
We are working with Manchester Metropolitan University to recruit a User Experience Apprentice to come and join us. You will be able to gain a BSc (Hons) Digital User Experience (UX) whilst also working in full-time employment and gaining a wealth of agency experience.
It's a great time to join WilsonCooke – we're well established and have been in business for over 25 years and have a fantastic office in Manchester city centre, opposite the MMU John Dalton buildings. We have huge growth ambitions and to support this we are looking to expand our Performance Marketing and Strategic Consultancy specialist divisions by hiring two User Experience Apprentice to work across our B2B and B2C clients. This is a very exciting opportunity and you will have the chance to work across both of these specialist areas and get a great mix of experience.
The ideal candidate will have achieved or exceeded MMU's minimum qualification criteria – 104 points at A2 (Grades BCC) or an equivalent e.g. BTEC DMM – and have a genuine, proven passion for working in a progressive, growing agency. More details on the qualification criteria here.
Some (but not all!) of the skills and knowledge you will acquire:
You will have the opportunity to gain experience across Performance Marketing and Strategic Consultancy (Design Sprint Workshops).
How to work and apply yourself in a professional environment, on the phone, face to face and in agency and client meetings
Thrives in a flexible environment and can work both individually and collaboratively in any location.
Responsible for the UX design within a multi-skilled pod, for example, this can cover:

Conversion Rate Optimisation (CRO)

eCommerce and Lead Generation Websites

Website design and UX
eCommerce Checkout UX
Banner UX
Email UX
Social media banners and posts UX
User journey analysis and recommendations
Product design prototyping and UX
Wireframing
Perform A/B Testing

Analyse data and provide insight and recommendations
User Insight, Personas and Interviews
Working alongside other specialists in a pod structure, these other specialists include – Paid, SEO, Outreach/Social, Content, Data Analysis, Developers and Workshop Facilitators
We're looking for someone who:
Is genuinely interested in digital design and user experience.
Wants to carve out a career in a forward-thinking, ambitious and growing agency
Is proactive in all aspects of work – a genuine self-starter
Is flexible, open and enthusiastic – a true team player
Has self-confidence and good interpersonal skills with the ability to establish positive working relationships with colleagues and our clients
Is a strong communicator and listener
Is willing to try new ideas, be brave and learn from their successes and failures
Is happy to muck in and get stuck in, no matter how big or small the task
Is thorough with a keen eye for detail always strives to improve and is able to maintain high-quality standards
Benefits:
Competitive salary
Holiday entitlement plus a day off for your birthday
Fully flexible working policy and environment
Pizza Parties
Quarterly Socials
Friday Beers
Christmas Break
Perkbox membership
To apply please send your CV and a cover letter to idliketowork@wilsoncooke.agency