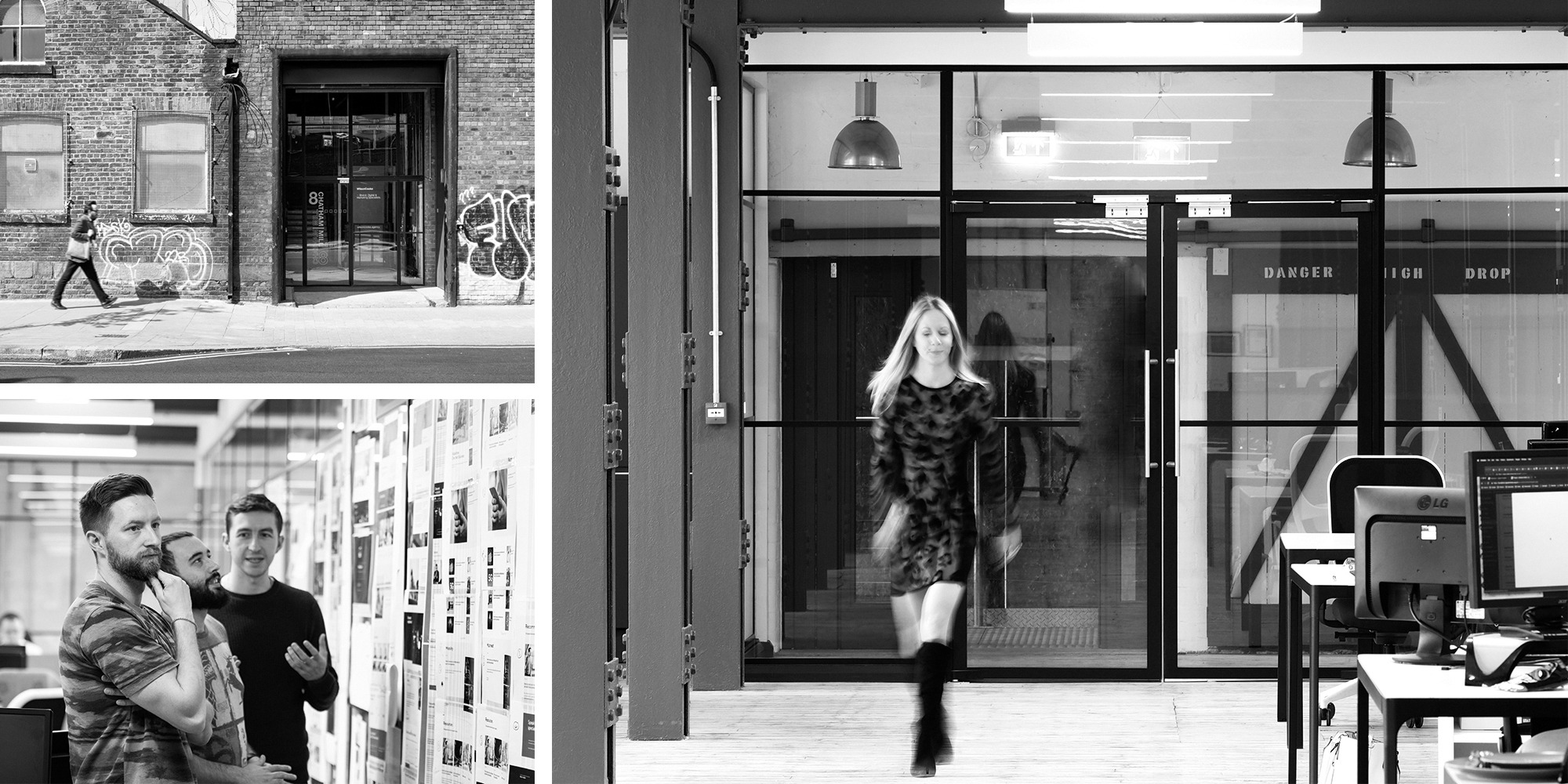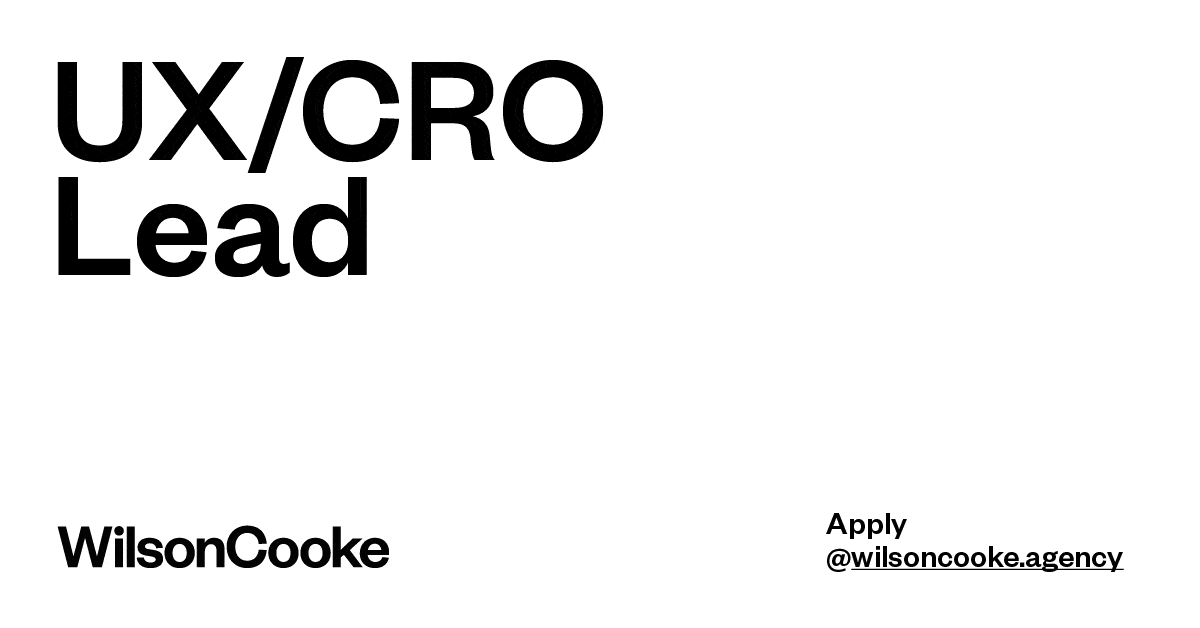 Department: Performance
Location: Studio – Manchester/M1 + flexible working
Salary: Salary dependent on experience
Contract type: Full time / Permanent
To apply please send your CV and a cover letter to idliketowork@wilsoncooke.agency
Role Overview
WilsonCooke is a brand performance agency that has been in business for over 30 years. We believe that results are achievable when an organisation has a clear strategy and delivers exceptional customer experiences. We do both, through a combination of strategy, creativity, and technology that helps drive sustainable growth for our clients' brands and businesses.
It's a great time to join WilsonCooke – we are experiencing growth are now looking to expand our Client Services team. This is a very exciting opportunity to primarily support our client accounts with clear career progression and the chance to develop your skills across all areas of the marketing mix.
The ideal candidate will have a minimum of 18 months experience in a commercially orientated agency working on digital accounts and looking for an opportunity to develop and progress their career. An enthusiastic, pro-active, driven and career focused individual is crucial for this position.
Main responsibilities
You will be responsible for delivering an excellent customer journey across all digital platforms, driving customer experience and conversion rates.
As a UX/CRO Lead you will be working with the wider teams and be aligned with the brand, design and digital/tech teams to develop UX and CRO strategies, processes and roadmaps with the overall goal to develop a flawless customer experience across all brand experiences, websites, digital applications –  that will specifically drive commercial value and meet core objectives.
The ideal candidate must have a broad experience and strong understanding across customer strategy, UX Design, CRO and Analytics – to specifically drive the overall customer experience.  We are looking for a passionate, out the box, creative thinker. Eager to get stuck in, to challenge what they see and how they see things working. You will be responsible for identifying customer journeys, customer experience both online and offline, customer conversion, key customer metrics such as customer engagement, average order values, lead generation, customer acquisition and retention. This includes understanding routes to marketing, customer segmentation, defining customer objectives, creating profiles and personas, scenario modelling along with the optimisation/testing strategy, managing wireframes and customer flows. Your goal will be to continuously improve conversion and the customer journey by understanding customer groups, gathering insights and reviewing data, reviewing trends and identifying opportunities.
Skills & experience
Experience of managing, leading and developing customer driven digital roadmaps driven by customer experience and conversion optimisation, You must have experience in customer segmentation, creating profiles, personas, scenario modelling, customer experience, conversion optimisation – across B2B and B2C environments

Knowledge of A/B Testing, MVT and user journey development

Strong analytical ability – ability to gather, review and interpret large data sets along with creating actionable insights that are commercially viable.

Experience using testing tools

Experience working with and building relationship cross functionally

A proven track record in in CRO, CX/UX, with an analytical mind-set that drive customer experience and commercial outputs

Good understanding of Google Analytics or other web analytics tools

Experience creating wireframes

Building test hypothesis for multiple sites

Responsibility for CRO roadmaps

The ability to do a full CX/UX review with commercial recommendations  or create a strategic roadmap taking into consideration the audience and key objectives of the project.

Deep dive analysis across the full digital user journey

Identify trends and problem areas coming up with solutions and actionable deliverables

Understanding the customer through user research and analysis 

Working to continuously improve brand and customer experience
Talents
Self-motivation, a strong work ethic and enthusiastic when confronted with change

A strong drive for success

An understanding and genuine interest in digital campaigns

A positive, communicative personality that instills confidence in others

A desire to achieve Company aims/goals, reflect our values and satisfy client expectations
Hours of work
37.5 hours a week. We are in the process of trialling the adoption of a flexible working practice to benefit both our team, the work environment, our clients and the output of work quality.
A little bit about us
We are a Manchester based brand performance agency that celebrates its 30th year next year. A core reason we have been successful for so long is our drive to never settle for the same, we strive to improve everyday and our true agile mindset ensures we constantly evolve as an agency. Our passion comes from helping our clients succeed.
We are the brave agency for brave brands… brands which are ready to be challenged, reimagined & reinvigorated. We believe in transparent, flexible and results-focused objectives. We enjoy working with clients that want their brand to be bolder, bigger and stronger.
The rules we play by
We encourage bravery. We always want to do better. We create the difference, together. We want to enjoy the journey.
Our mission
To unite the very best people, creating a brave agency that delivers meaningful brand experiences by fusing strategy, creativity and technology using a true agile approach.
We are only satisfied when a brand stands out from the crowd, for all the right reasons.
————————————
If you've read the above and would like to be part of the WilsonCooke team, please send your CV along with a covering letter and link to your portfolio. With you application please tell us what you feel you can bring to WilsonCooke and why you think you would be the ideal candidate for this important role within our business.
To apply please send your CV and a cover letter to idliketowork@wilsoncooke.agency